on request……
Hell exists in real and is located almost on the sea floor in several of the major seas.

Många undrar om helvetet existerar i verkligheten, och det gör det verkligen.
Helvetet är nästan beläget på havsbotten i flera av de stora haven, för närvarande finns det 16 helveten utspridda i haven över tättbefolkade områden.
Helvetet är ett fängelse med ett gruvschakt där de som begått grövre brott, tex mord, bankrån, gisslan- drama, kvinnomisshandel, kidnappning, upprepad misshandel, allvarlig mobbing etc, placeras och de straffas ofta med 20 – 80000 piskrapp och får ofta arbeta 20-2700 år i gruvschaktet. De får arbeta hårt i gruvschaktet med piskan hängande över sig.
Det för närvarande längsta straffet 2700 år avtjänas just nu av en man i Sidney/Australiens helvete som kallblodigt har mördat 4 människor, han har avtjänat cirka 900 år och har alltså cirka 1800 år kvar av strafftiden.
De som begått de allra värsta brotten bränns ibland på bål i helvetet.
Helvetet som är beläget i havet utanför New York, inte långt från Frihetsgudinnan, är ett av de värsta helveten på jorden, där bränns 2- 4 människor/vecka på bål.
I havet utanför Sidney/Australien är ett helvete beläget som också räknas som ett av de värsta helveten där bränns också 2- 4 människor/vecka på bål.
Och i havet utanför Kuala Lumpur/Malaysia är ett helvete beläget som också räknas som ett av de värsta där bränns 2-6 människor/vecka på bål.
I helvetet finns det hängbroar och under dessa brinner det ständigt och därför är det varmt i helvetet cirka 42-44 grader varmt.
Efter avtjänat straff i helvetet får några inkarnera som djur tex tjur, ko, schimpans, eller hare, efter 1-4 inkarnationer som djur får de ofta bli människor igen, men några få blir kvar som djur ännu längre om de uppvisar dåligt beteende. milkywaygalaxynews.com
so think about how you act……….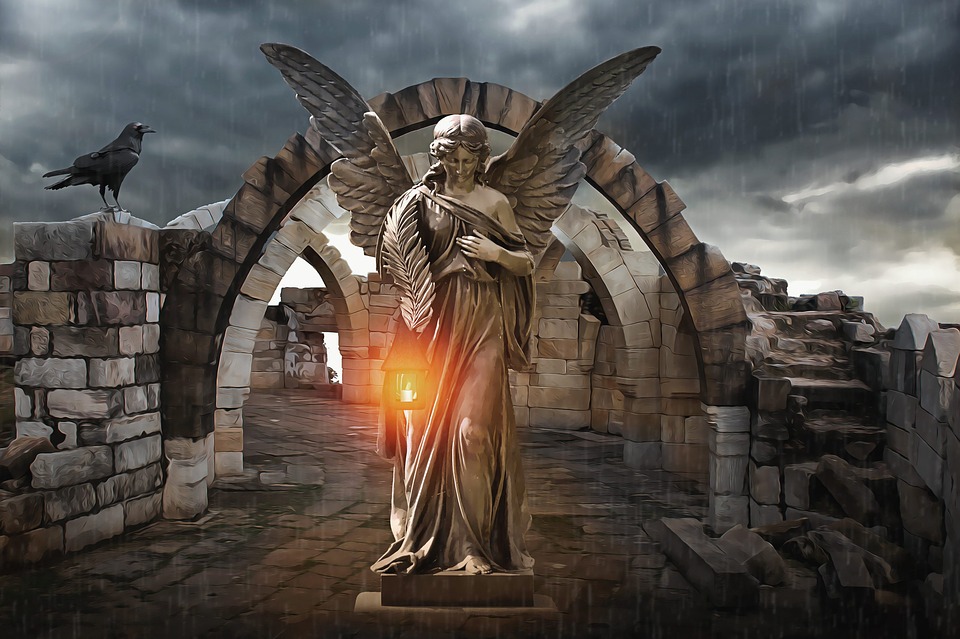 Dio – Holy Diver
have a nice weekend!
love/Lahealila